Who are we ?
We are a team of university professors and other staff, computer specialists, personal assistants etc lead by Ludwig Neyses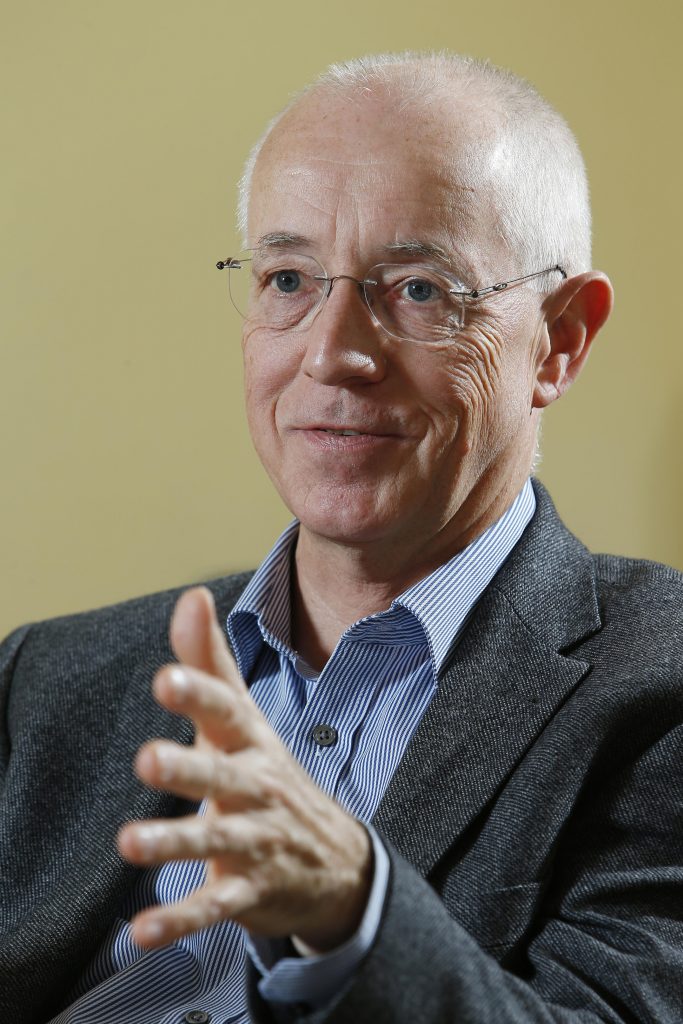 Biopic of Ludwig Neyses
My academic curriculum comprises 11 international universities and their university hospitals (Mainz, Montpellier, London, Zurich (Uni and Swiss Institute of Technology), Durham/North Carolina, Bonn, Ann Arbor/Michigan (Royal Oak), Wurzburg, Manchester, Luxembourg). For 13 years, I was Chair of Medicine/Cardiology at the University of Manchester, UK, and Manchester Royal Infirmary. I have published over 200 papers on clinical and basic research (molecular biology) at the highest international level as well as numerous general contributions (newspapers etc). Over 20 years, I have acquired deep and wide experience of hospital and university administration in the British, continental and American systems. In particular, I was Vicepresident  and then Acting President at the University of Luxembourg with recognised success in rebuilding our administrative, financial and academic system as well as communication. I also lead on the successful initiative of a 'Luxembourg Medical School' with development of an innovative curriculum approach ('from students for students').
I have performed over 20 international visits for accreditation, quality assurance, evaluation of governance, science and teaching and I have counselled over 500 students at all levels regarding their university careers. I have extremely large experience of conflict management, both as a victim as well as a decision maker. I am perfectly trilingual (C2 in English, French and German), B2 in Spanish.
Some examples of our experience of evaluation and strategic initiatives
President, evaluation committee, 'Integrated Research and Treatment Centres', 250 million Euros, Germany (2007-2010)
Commission member, 'University Excellence Initiative', Germany (1,9 billion Euros)
Committee member, 'German Centres for Cardiovascular Research', 200 million Euros (2011)
Committee member, 'Special Programme University Medicine', Switzerland, 2012
Evaluation of the governance of the 'Swiss Academy of Medical Sciences', 2013
Evaluation of the University of Fribourg, Switzerland, for AAQ (Swiss Quality Assurance Agency), 2014
Evaluation of the Medical University, Vienna, for AQA, the Austrian Accreditation Agency, 2015
Regular reviewer for European Research Organisations and for international journals
Director of the first detailed international evaluation of the University of Luxembourg, 2016
Invited professor, National University of Singapour, 2007-8
Several international courses in senior management, administration, communication etc, e.g. at the  Saïd Business School, University of Oxford
Work for HCERES (Haut Conseil pour l'Evaluation de la Recherche et de l'Enseignement Supérieur, France) – The French Agency for Evaluation of Higher Education
Curriculum Vitae – Ludwig Neyses, MD, FRCP (Fellow of the Royal College of Physicians), FSB (Fellow of the Society of Biology) – Summary

1972-79 Studies of Medicine at the Universities of Mainz/Germany (5 years), Montpellier/France (1 year) and Westminster Medical School, London (final year). Final exam in Germany and US Visa Qualifying Exam
1980-81 Obligatory military service, Medical service of the German Air Force
1982-1990 Training in internal medicine and cardiology at the university hospitals of Zurich/Switzerland and Bonn/Germany as well as training in interventional cardiology at Beaumont Hospital, Royal Oak, Michigan, US
1989 et 1993 Speciality accreditation in internal medicine and cardiology
1991 Assistant Professor of Medicine
1994 – 07/2001 Associate Professor of Medicine, University Hospital of Wurzburg, Germany
Scientific training with M.P. Dierich, Institute of Immunology, University of Mainz, Germany, (thesis in Immunology on complement receptors), W. Siegenthaler et W. Vetter, Dep. of Medicine, University Hospital of Zurich/Switzerland (molecular mechanisms of cardiovascular diseases and atherosclerosis in hypertension plus clinical studies), E. Carafoli, Institute of Biochemistry, Federal Institute of Technology, Zurich/Switzerland (calcium transport in the heart) and R.S. Williams, Cardiovascular Division, Department of Medicine,  Duke University, Durham, NC (molecular biology)
2001-03/2013 Chair of Medicine/Cardiology, University of Manchester, UK. Management functions  (e.g. development of a curriculum for 'European Studies', metastructures in health research, Research Director, Manchester Royal Infirmary etc.)
2013 – 2018 Vicepresident, University of Luxembourg. Major successes in obtaining European Research Grants (e.g. 8 European Research Council Fellows, grants from Horizon 2020, the most prestigious EU research programme), concept of a 'Luxembourg Medical School' using most up-to-date pedagogical approaches, evaluation of the University, development of the university strategy, participation in the formulation of the novel university law
2017 Acting President, University of Luxembourg.  Rapid and efficient management of administrative, financial and communication problems after resignation of the president. Definition of the future strategy of the University (4-year plan).
Over 200 papers and other contributions on clinical, translational and molecular aspects of cardiovascular disease with many projects extending to general molecular biology, cancer, genetics, malaria and other topics. I have also carried out many translational projects beyond cardiology and published articles on general health, university and student policy topics in newspapers etc.
I have been member of more than 20 professional societies such as
Member and 'Fellow' of the Royal Society of Biology, UK
Scientific Council of the American Heart Association
Member of the Society of Cardiac Angiography and Interventions, USA
British Society of Biochemistry
Membership of editorial and advisory boards, distinctions etc (selection)
Editorial Board, Circulation (leading cardiovascular journal)
Editorial Board, Journal of Molecular and Cellular Cardiology
Member of the Board of the European Section of the International Society for Heart Research
Founding president, working group for cardiovascular molecular biology, German Cardiac Society
Member of the Board of the Heart Failure Association, European Society of Cardiology
Languages : near-native in English and French  (European level C2), German (mother tongue), Spanish (B2), Italian (A1)
Hobbies: skiing, biking, hiking, politics, international and soustainable economics, general and university history, languages, philosophy, art, biology